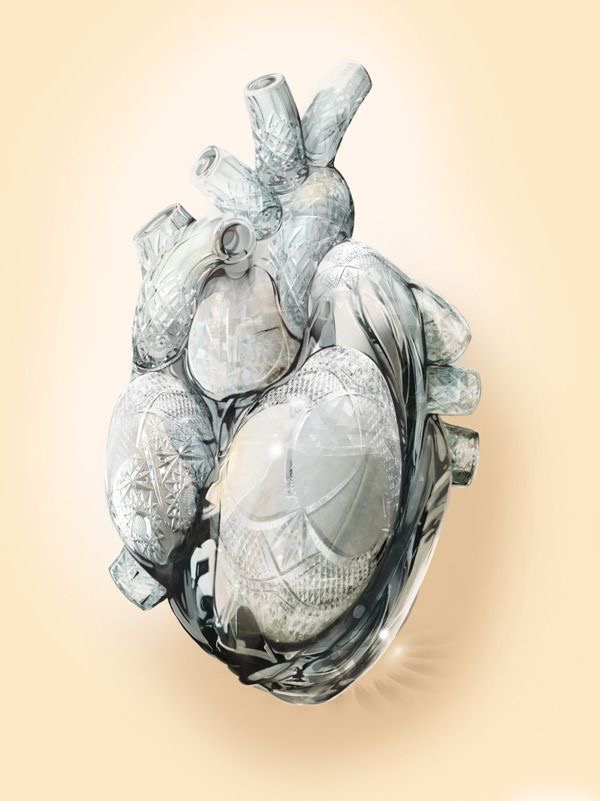 I think it's all about not allowing your heart to get attached. Literally not allowing it, manoeuvring yourself in life in a way that doesn't give it a chance to. Because if it was allowed, it would attach itself to anything and everything, not filtering what's good for it and what is detrimental.

Don't get me wrong, life isn't well lived if we've never loved. We're created to love, but to do so in the right way. There's a right way and wrong way of doing everything, we're here to find a balance. And human beings are not beings of balance, because we're not perfect.


Our hearts are more fragile than we think, it's only when they're put to the test that we realise this. But what a risk, don't you think? Would you throw a diamond into the ocean to test if it could float? What are the odds?

We try to turn what is temporary into an eternity; we do so with mostly everything in this life. From how we work and make our money to how we love - we try to make everything last. And there's nothing wrong with wanting something to last, but figuring out why we want it to is so important.

Imagine you were given a golden apple, pure gold yet still able to rot. That's the condition of owning the only golden apple to ever exist. How would you try to make it last, knowing it will rot? You'd plant it, right? That way, years later, you'd have a tree that grows golden apples. You're in a better place than you were when all you had is one...but what if you're not even there to see it?

Apple trees can take years to grow, who's to know?

But you planted your little piece of eternity, or what you thought it to be. You tried to make something precious last, but all you could manage was extending it.

That's literally everything in life.

But what if the reason for your planting the golden apple tree wasn't just for your own sake? What if, you had planted it with the intention of giving every apple that fell to an orphan? What if you had a selfless reason for wanting something so precious to last forever, if not through the actual fruit, through the love in those orphans hearts?


I think that nothing physical here last forever because it's not worth being eternal. Money, fame, beauty etc. We're taught in our beautiful religion that there is an eternity, and we're even taught how to attain it.


We're taught to first look within ourselves and at everything created. Because by seeing what doesn't last forever, we're able to ponder on Who made it all in the first replace.

The Ever Living, the One who never dies. Allah Subhaana wa ta'aalah. And in making Him our purpose and reason for desiring eternity, life suddenly becomes all the more worth living.

May we all be blessed with remembering such realities and reminding one another of them - Ameen ~